TL MEDIA 10watts Outdoor Waterproof UHF Digital Tv Transmitter
Item specifics
Place of Origin:
Guangdong, China
Product Description
10watts Outdoor Waterproof UHF Digital Tv Transmitter Contact To Laptop
The wild-type waterproof design, simple and attractive appearance, suitable for outdoor work
Support all standard digital TV, mobile TV signal transmission and Signal complement point, support single spectrum and wide-band (multi-spectral) amplification
Patented RF delay technology. Avoid the interference with multi-point signal cross-coverage.
Large range AGC control circuit (50dB), high-precision ALC compensation function, ensures the output power stability when external signal large changes.
Complete protection functions: self-excitation protection, overload protection, signal fast impact protection, power protection, temperature control protection, password security control.
Microcomputer control, support remote debugging and monitoring after equipped with communication module (GPRS) Equipment Customization: optical input type, microwave input type,
Single Frequency Network Delay Adjustable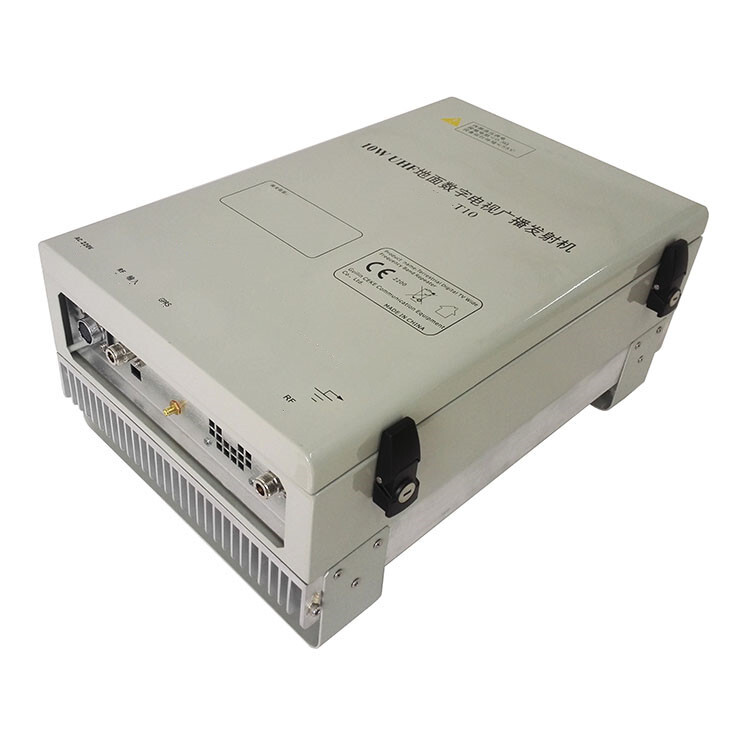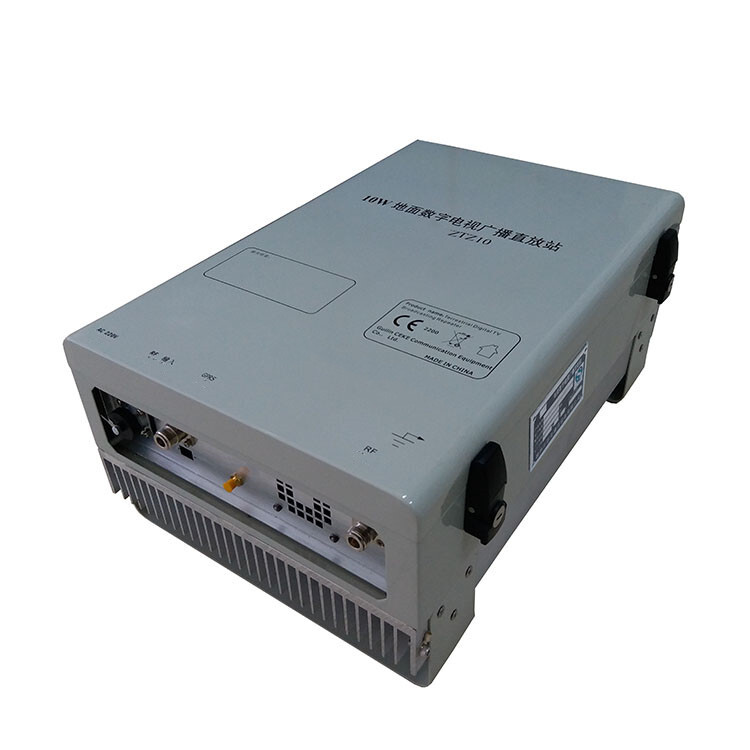 Specification
Test item

DTV-UDWG005F

DTV-UDWG010F

DTV-UDWG050F

DTV-UDWG100F

Frequency range

470~860 MHz

470~860 MHz

output Impedance

50Ω

50 Ω

Input signal

RF

Power Consumption

50W

70W

400W

600W

The complete machine efficiency

≥20%

Power factor

≥0.9

≥0.9

Final amplifier tube operating mode

AB type

AB type

Temperature protection

75℃

75℃

Reflection protection

5

10

15

20

Shoulder

≤-36 dB

(MER)

≥ 32dB

≥ 32dB

Harmonic radiation

≤ 20mW

≤ 20mW

Parasitic radiation

≤1mW

Input interface

N-K

N-K

Output interface

N-K

N-K

Gain adjustment range(dB)

≥10 ≥10 Continuous adjustment

≥45


≥10 ≥10 Continuous adjustment

External frequency standard

10MHZ BNC 50Ω,1Vpp

10MHZ BNC 50Ω,1Vpp

External time standard

1pps BNC 50Ω,TTL

1pps BNC 50Ω,TTL

Power supply

AC220V ±10%,45Hz~60Hz
AC60V ±10%,45Hz~60Hz
AC110V ±10%,45Hz~60Hz

AC220V ±10%,45Hz~60Hz

AC60V ±10%,

45Hz~60Hz
AC110V ±10%,45Hz~60Hz

Cooling system

Force air cooling

Force air cooling

Operating temperature

0 ~ 45℃

0 ~ 45℃

Altitude

2500m

2500m

(L×W×H) Dimension mm

315*305*189

465*305*189

500*405*230

540*405*230

Net weight kg

6

11

20

24